Maybe you're a new driver, and you're ready for your first truck. Or maybe your current Ford F-150 has served you well for years, but it's time for a fresh set of wheel. Or perhaps you're ready for a new truck, but prefer to buy used because it's more affordable. In any case, there are some great reasons both for buying used, and buying used from a local dealership like Bill Utter Ford .

?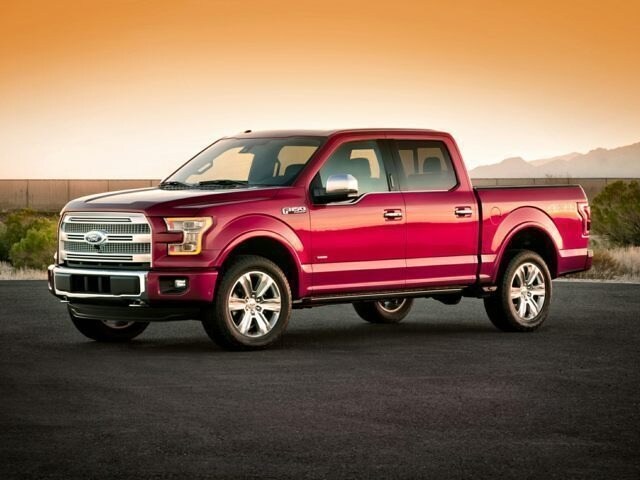 First, let's consider the virtue of buying used. As a general rule of thumb, a brand-new truck will lose 20 percent of its value as soon as you drive it off the dealership lot, and another 10 percent by the end of the first year of ownership. Ford pickups have long been known for their durability and reliability. So you can buy a relatively new (say, two to three years old) used Ford F-150 that's still in great condition and save a whole lot of money.
As for whether to buy your next used truck from a private seller or a dealership, buying from a local dealership that's well-established in the community has significant advantages. First and foremost is convenience. A good dealership will have a large inventory of used trucks from which to choose, in all sorts of engine and trim level combinations.
Your dealership should also be willing to provide you with a free vehicle history report - like a CARFAX® report, so you have a clear picture of your vehicle's maintenance and repair history. Furthermore, reliable dealers like Bill Utter Ford put all their used vehicles through a thorough inspection to ensure quality and safety will not be an issue.
Finally, buying your next used truck from a dealership can make good financial sense. Our Finance Center here at Bill Utter Ford works with a broad range of lenders, both locally and nationally, including lenders who specialize in helping truck buyers who are either repairing their credit rating or even establishing a credit history for the first time. So you're going to have more options in terms of financing your used truck, and may be able to access better rates and terms than you would on your own.
We have the best prices around on a great selection of used Ford models, including trucks like the F-150 and the F-250 and F-350 Super Duty. Our experienced sales professionals have a great handle on our inventory, and can help you find a used truck that meets your needs for power, cab-style, bed-length and features. Bill Utter Ford is located at 4901 South I-35 E. in Denton, TX, and we're also convenient to the nearby towns of Lewisville, Frisco, Flower Mound and Roanoke. Stop by today, or give us a call at (888) 471-2361 and let us know what kind of features you're looking for in your next truck. We'll be sure to have a selection of suitable models waiting for you when you arrive.